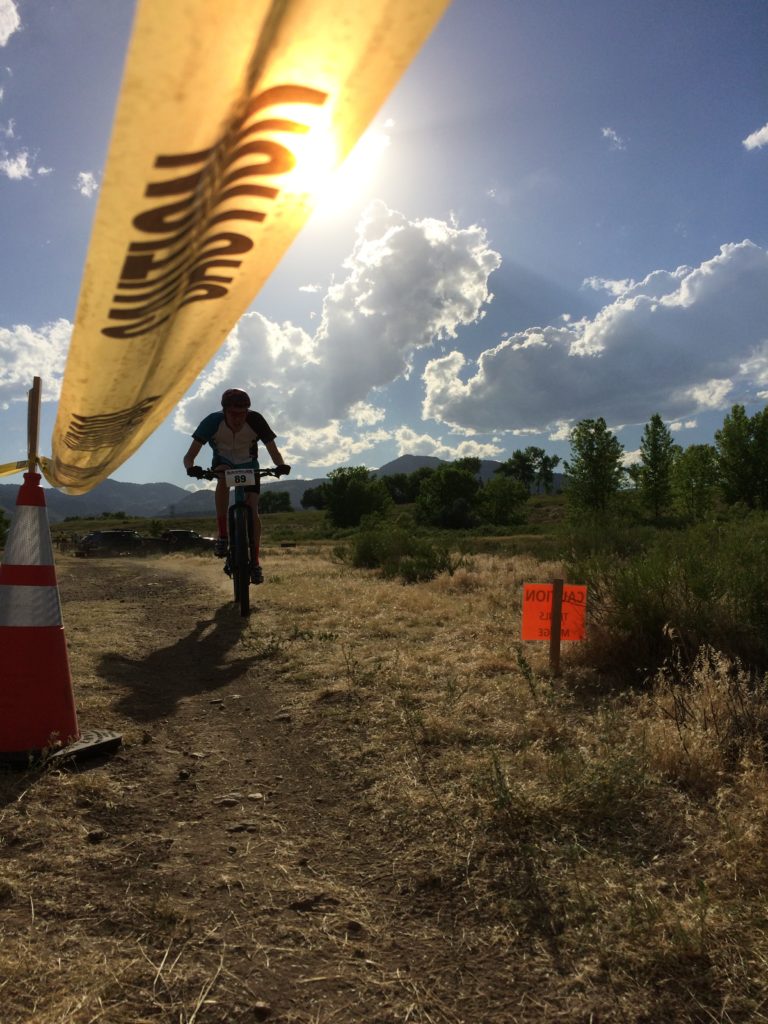 How do you prepare for audacious events or challenges?
All the athletes I've worked with have approached this differently from minimally to overly obsessed.  Neither is ideal, but those that get it right approach it similar to Goldilocks and the 3 bears to find the one that's just right!
Big events require more preparation but you also need some flexibility within that.  If you're too rigid in your plan, that it forces you to not divert to avoid a potential catastrophe, then you're missing a possible better experience.  That doesn't mean go in without anything tried and tested, resulting in a complete shit show.  Excuse my bluntness, but you know what I'm talking about.
So here's the situation that roused this topic;
I'm riding 24-hours solo on rollers for a fundraiser

I just had hernia surgery 3 weeks ago

I've only been cleared to ride this week of the last month in advance of this event

Oh yeah, and I just realized that I haven't ridden rollers since last spring maybe?
That got out of hand quickly, but you know what?  I'm ready because I have a process that allows confidence through the deliberate practice of the past along with the flexibility to get it wrong but adapt quickly.  It's embracing the concept of failing forward.
Finding that "just right" isn't the same for all of us either, but here are my tips and examples to get the ball rolling.
Be realistic  –  This requires being honest with your current fitness and situation.  In the case of my 24-hour event, I can see what power output is on the far end of my power curve even though I've never ridden this long.  Heart rate will be a bit different as I expect it to start lower than competitive events I've done since there's no initial battle to make a selection. I'm sure my RPE (rating of perceived exertion) will go up and down, so I plan to take advantage of the goods and try to ride out the bads.
Believe & Don't sell yourself short – Given #1, many don't give themselves the reins to surpass their expectations.  This is unfortunate because given the freedom of psychological constraints the body is capable of amazing things.  Your mind is so powerful that if you go in with doubt, you've already defeated yourself.   So in this case, I may know the data from being realistic but that doesn't mean I won't be setting speed, distance, and power goals as I get into and progress.  Maybe I'll try to hit an hour of threshold total over the course of the ride or depending on wheel speed, cover a metric century each 3-4 hours.
Break it down  – Any event that is bigger than your normal can seem daunting.  That could be a lapping XC race, metric century, marathon, ultra-endurance event or even a multi-day event depending on your current ability.  All are valid and shouldn't be discredited and getting through them requires psychologically segmenting the effort into palatable portions.  I do this all the time for my successful Leadville 100 athletes by challenging climbs or sections to refuel.  So could be miles on run or loops on an XC course.  Tackle one chunk at a time.  The 24 hour rollers is unique because there aren't landmarks to check off, so I've decided to use a few methods, including completing a specific distance (like a metric century) before allowing myself a break to go to bathroom and refuel, having a colleague put together a brief yoga sequence that counteracts the position I'm going to be in, and even segmenting times to stand up, alter cadence and even cumulatively accumulate time in higher power zones so I'm not just grinding away at low intensity.
 Have fun – I reluctantly see too many competitors put so much pressure on themselves and have expectations that the event or challenge they are facing is no longer fun.  Face it, not many of us get paid to do this (we all pay dearly honestly) and those that are, aren't making lifestyles of the rich and famous.  So commit to having fun with it.  Smile and thank the volunteers and staff.  Connect with your cohorts.   You'd be amazed at how many friends have come from the heat of competition I've been in for top 10 finishes in elite fields.  And when you start having fun, you'd be amazed at how the focus diverts away from the effort you're expending.  The way I plan to have fun while riding rollers is being playful as possible riding no hands, engaging with others around, shooting some live videos, doing some interviews for some social stuff, partaking in the random food that people bring to support the huge caloric deficit I'll be creating.  Heck, I may take some laps on the velodrome and try a bunny hop back on the rollers.
Have a plan – this is somewhat covered in pieces above but this is more for nutrition.  I'm not going to say eat exactly X, drink Y, and supplement with Z, because that may work for some for short periods but not long.  In my general suggestions, hydration is critical because if you're on top of that then all other things usually can occur, but if you're behind on hydration, then all the other things become difficult like eating, mental focus and producing output.  So I have a goal of 30oz per hour.  Then I have a random amount of different foods I know I stomach  (there's not much I can't by design)  and if I get a hankering for a donut, pizza,  or random hand-up from supporters, I'll likely partake.
Be flexible – As you can see my plan above wasn't a spreadsheet.  If it requires that detail, then I'm gonna get lost in the complexity and lose out a lot on #4.  So I suggest listening to your body and if that sounds foreign, then a skill that needs some work.  Get behind a bit on water, then commit to start making it up with 40-45oz the next hours until you feel better.  This is a critical skill for longer events because riding the waves of ups and downs can be a challenge if you have a rigid schedule.  But if you allow yourself a range within the plan, then you can still succeed.  An example of this that I've seen backfire was an athlete that had a stated goal of consuming a certain # of gels over the course of a long event.  As the event progressed; hydration fell behind and all the gels being caffeinated (that's what flavor worked in training and he liked) resulted in some serious gut issues and eventually some serious health concerns with a trip to the hospital afterward.  Just from sticking to a rigid plan of gels.
Take inventory – As you can start to see many of these are codependent. This is like tapping your fuel gauge and not just how much you've eaten.  It's a system check of what you're overall feeling, hydration, nutrition, body awareness, etc.  Getting an idea of what you need before next "break" from #3 will give you something to focus on.  Like finish my fluids; I'm behind.  Or need to stretch and next downhill in advance of next climb.  For me doing 24 hours; it's going to be a lot about mental tenacity as much as physical.  Keeping occupied with the mind will help the body.  But I'm also aware I've had nearly a month off the bike and coming straight off a hernia surgery at the beginning of the month.
Let me know your thoughts in the comments or reach out to me.  I'll post an update of how the 24-hour challenge went for me on the social channels.