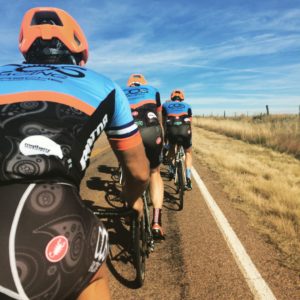 ---
1-on-1 Direct Coaching
All 1-on-1 coaching packages are direct coach to athlete, 100% individualized & interactive! The coach/athlete relationship is deep dive based on each athlete's UNIQUE needs as an INDIVIDUAL.  It's far from just following the workouts prescribed!
If you're not ready for dynamic 1-on-1 Coaching, check my other options; Event-based, Static Plans & Modules
---
DYNAMIC PACKAGES
Each 1-on-1 Coaching package below is an advertised base rate for single-sport including the outlined amount of communication and support.
+/- Pricing adjustments can be applied on a needs basis for multi-sport, strength & conditioning, nutritional support, mindset training, nutrient timing specifics, in-person coaching, hands-on evaluations, bike fitting, private skills sessions, race/event-day support, more or less communication, and more.
**If you're a student, bootstrapped pro, can offer in-kind return of value, or in a unique circumstance and pricing is an issue; reach out to me directly.
---
$225 Per Month
Entry level

Training Schedule via Training peaks

Athlete initiated Communication

Schedule modifications 1x/mth

Response time bi-weekly

~1/2 hr coach consult mthly
---
$325 Per Month
Most Popular

Dynamic Training

Bi-Weekly Communication

Bi-Weekly Schedule modifications (athlete initiated)

48-72-hr response time

~1/2 hr coach consult bi-wkly
---
$475 Per Month
Dynamic Schedule

Weekly/Daily Communication

Coach initiated schedule changes

Rapid Schedule updates

Rapid response time

One basic add-on upgrade

~1 hr coach consult wkly
---
$950 Per Month
Dynamic Schedules

Unlimited Communication

Coach driven schedules

Rapid Schedule modification

Immediate response *

Coach initiated motivation

Nutritional interventions

Periodized workout w/ nutrient timing

1 private camp or event support
*some exclusions apply
---
Prices starting at $50/month  
Cost shared among group members
Custom training plan based on groups' common goal

Plan Notes included that aid to further individualize group plan

Group based communication via private forum or group coaching Q&A

Athlete initiated communication

1 hr coach consult monthly

**requires 4 person group minimum
---
All packages require a mutual commitment from both athlete & coach to see the benefits of the process.
We ask for a 3-month minimum commitment.  
---