Coaches and athletes are always seeking gains, but often performance comes at the cost of something. We've all seen this, whether time, energy from another area of life, body imbalances to specialize in your sport (I mean c'mon those T-rex body forms of TdF climbers are normal right). But what I'm going to touch on today is the trade-off between nourishing the body with food versus fueling the body for performance. And if it even has to be a compromise.
To start, I've pulled the 1st definition from a web search for both.
Nourish
verb- provide with the food or other substances necessary for growth, health, and good condition.
Ex."I was doing everything I could to nourish and protect the baby"
Fuel
noun – material such as coal, gas, or oil that is burned to produce heat or power
verb – supply or power (an industrial plant, vehicle, or machine) with fuel.
Ex "the plan includes a hydroelectric plant to fuel a paper factory"
I found it ironic that when I actually performed the search for the definition of fuel, I stupidly expected one of the versions to relate to sport. But in all reality, it has just become common practice and terminology in our little bubble within the sports world, when really the origin doesn't truly allude to food at all.
But is food fuel?  Yes!  In the scientific sense, food is a material that is "burned" in the human body to produce heat and power.  How do you think you produce those watts? As inefficient as it may be at 20-25% on the bike, the chemical energy within food is converted to mechanical energy or lost as heat.
As that concept relates to the example sentence for nourish referencing "protecting" the baby, we don't talk about "fueling" our babies, we feed and nourish them.  And at what point do we stop thinking we need to nourish and thus protect ourselves? We seem insensitive to anything to care for our young, but at some point, we resort to careless habits that I argue may not only be not nourishing our bodies but actually hurting us.
So with this concept of treating food as fuel versus nourishment is at the heart of the discussion.
In my coaching, I've seen athletes that only see food as fuel. Ordering powders, isolates, etc. serving as a means to an end.  Just compartmentalized macros and not concerned with other aspects of the "fuel" as food including source, co-factors, state of consumption, etc.  And I believe this all matters.  I've seen the other end of the spectrum of athletes that don't fuel but maybe leaving some performance to be untapped if they'd consider treating a bit of their nourishment as fueling the work at hand.
I've fallen in both boats in my time dabbling in sport and serving as my own test subject.  I often forego the bar in my pack because I want to get home to a plate of real food but in the past, I would have a desk drawer full of bars from GNC to get me to my next time throwing a leg over the bike. Have I performed in both these cases?  You bet.  But underlying there are some costs of each.
So are either of these ends of the spectrum right or wrong?  No, and yes, but it all depends on your stance.  You must ask yourself the questions of what is your priority and how far one way or another are you willing to swing and for what purposes.  Health, performance, longevity, long term, short term, habits, triggers, psychological, etc.
I think a necessary reflection must occur to begin.  Are you an athlete?  Is your overall expenditure or performance required higher than the everyday person?  These questions may require checking yourself at the door as to what you define as an athlete.  I'm here to say, there is no clear line.  I believe an athlete exists in everyone, but that doesn't mean you're an athlete year round or all parts of your day.  I'm highly competitive and I wouldn't even personally categorize myself as an athlete all the time and I have a Pro indication on my racing license.  If you do, it can become a downward spiral of the, "I'm an athlete, so I can eat X." which isn't always the case. Timing matters and your body differentiates how it uses the food you input depending on your current state of activity, level of depletion, or recovering from an activity.
I hear to say, even in the times of seeing yourself as an athlete or not, it doesn't have to be all one or the other.  I'm in the "have your cake and eat it too" arena if I can be.  And in this case, having your cake is nourishing your body and eating it, is still performing.
To accomplish this, I propose a sliding scale of sorts.  Is it proven, not sure, but many things that are in practice take many years to validate in research even if they can be controlled and studied well.  Which in this case, I'd say it would be really difficult to track long-term.  So this thought process is derived from my logic of both sports performance and nutrition along with self-testing and observation of real athletes I coach.
The sliding scale basically basically is the more demanding you are of your body and thus your performance, the more aggressive you should be with nourishing away from those performance time to see if you can meet your needs.  And when you get to the point that the nourishing food falls short then increasing your simple fueling becomes necessary.  For those that aren't demanding as much performance, you don't have to be as aggressive with performance fueling, but that doesn't give you the free-rein to be less nourishing.
So really everyone should have a fundamental obligation to nourish their body up to a point for both intensity and duration, then the fueling should only then begin to fill the gap. I didn't realize it until writing this, but I actually wrote a general article on nourishing food.  And really after a point of duration, you can still eat nourishing foods as the intensity must come down.  So it then boils down to accessibility and portability.
All this sounds complex, but genius exists in simplicity so boiling it down to the core principles is key so you get the take home.  Nourish yourself with high-quality real foods most of the time.  This is basically eating foods that have been minimally processed.  You'll notice that doesn't state macros or percentage recommendations as every person is bio-individually unique and can change based on the current level of activity.
When it comes to performing, I constantly have to revisit and remind athletes I coach, you must prepare to perform.  It doesn't just happen once you start asking more from your body.  That doesn't mean you must follow all the popular sports nutrition marketing of resorting to pre-manufactured food to complete a workout.  Remember they're trying to sell a product and make money.  Does this mean they aren't necessary at times?  No, but waaaay less often than I see them used.  Or I should say abused.
Do you need a pre-workout to prep you for your gym session? A bright-colored sports drink with an ingredient list you don't know what have the items even are just to get through a normal session?
How about carrying your favorite sports nutrition shaker or squeeze bottle around during a session for the energy demands?  Maybe or maybe not.  It's intensity and duration-dependent with a tangent of your goal. I.e. training to improve metabolic function over immediate output.
A recovery drink to follow?  The answer for most is no.
Are there things that can aid in these Pre-, during and Post- scenarios? Sure, but even there are some real-food solutions like fresh-pressed beet juice prior vs a spiked cocktail energy drink with who knows what in the proprietary blend on the label,  a simple mix of lemon and sea salt during, to a heartier than normal meal than on a non-workout day.
The bottom line is whether a weekend warrior, a time-crunched competitor or a hustling gym-goer, needs exist to nourish your body, thus not getting caught up in the hype of using extensive products and supplements WHEN NOT NECESSARY.
I'll be 1st to say there are times when supplementing is necessary, but by the definition of supplements, it's something that completes or enhances something else when added to it.  That "something" is your general diet that should be a nourishing baseline.
I honestly don't think fueling for performance is nourishing the body.  Thus the more we demand out of the body, the more we must nourish outside of that performance window. In general, if you are just your typical 40-60min of activity most days of the week that is recommended for health,  you can get by with just eating real food.   But if you are training with the intent to raise your performance with both volume and intensity increases specific to a goal; you fall into the category of a trade-off. You're doing things that are depleting and thus you may need to resort to more "fueling" scenarios as depletion is also not much better for your body either. When you expect more than the normal output, think ultra racers here, then you need some more inputs.  And even in these cases, utilizing fueling is often better serving you than being chronically depleted or under-fueled.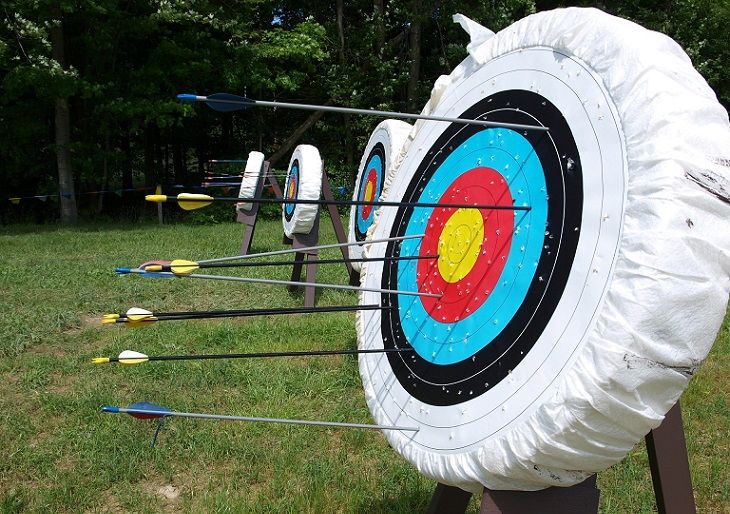 So how do you nourish your body?  This can be a hot and very in-depth topic, but I believe it's having a target of eating a variety of foods and nutrients in as near to their original form as possible. This doesn't involve counting calories but eating to satisfy your body.  Even if you miss the bulls-eye the simple act of having a target means you'll have a whole lot fewer complete misses than if you go about it with a pinata approach of swinging blindly.