Description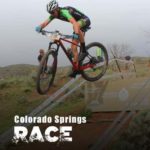 Select program aimed at developing riders to best versions of themselves

Pipeline program to seamlessly tie local talent to development teams (regional, national)

14-19 age range

Application required here by 2/28/23
Selection occurs March
Registration fee $1400 per Endurance program is due upon selection with details below;

Gravity supplemental program offered at $450 and doesn't include Races/Events &  will split into it own race/event programming
PROGRAM DETAILS
Weekly Pro coach led team practices 
Group coaching plan from Matheny Endurance *via Training Peaks
2-3 team-supported Races/Events per session *details below
Additional weekend adventure rides
Access to program sponsors and deals (as developed)
Virtual Team/Sponsorship Seminar 
A 1.5 hour virtual seminar outlining the course of action to take it to the next level.  Topics include; deciding between the U23 team and/or making the leap to college; varsity vs club at the college level,  team application process, and what teams are seeking.  
1-on-1 Director Meeting 
A 1 hour direct meeting with athlete and parent to maximize a referral, discuss future options and get in front of the appropriate Team Directors. 
Travel, Lodging, Food, Chaperoning
These items are the responsibility of each family or participant.  Parents ARE NOT required to remain at the practice venue but be accessible ICE.  If you are unable to attend an event with your child, please secure another chaperone or make arrangements with another family on the team.  
Team Cost: $1400 + custom kit/apparel* 
*This is a one-time fee which includes team kit top and bottom.  If you participate in multiple sessions, this cost will not be incurred in future sessions. If you participate in both XC and gravity disciplines then the 2nd top (baggy or fitted) will be an additional charge. 
Event/Race information – Program will take care of registration & cost of all members
Session 1 Base – team-oriented & fun athletic development
4/1 The Bear, Lakewood, CO or  4/29 Fangdango, MAC at Castlerock

4/23 Royal Gorge Groove, Canon City, CO  **duo with staff or teammate encouraged

5/13 6/12 of Royal Gorge, Canon City, CO **team format encouraged with teammate or staff; duo, 3-person or 4-person 
Additional Base events that support may be possible; 
4/13 Fayetteville UCI Jr Cup 9 (~12 hr drive)
Session 2 Race – progression to individual performance
5/29 Mad Gravel XC, Elbert, CO 

June Race TBD

7/22 CO State XC champs, Copper Mtn, CO *dated changed from 7.8 to 7.22 after USAC Nationals updated
Additional Race events that support may be possible; 
5/6 SoHo bike fest, Jr Cup,  Soldier Hollow, UT (~9hr drive)

5/19 Englewood WI Jr Cup, Englewood, WI (~16+hr drive)

7/4 Firecracker 50 **possible fun team duo event

7/5-9th USAC National Championships Bear Creek, PA 
Practice Dates & Times*
Weekdays 4:00-6:00 *pending weather & trail conditions, option to reschedule to another day within that week if inclement weather 
Location
Will vary depending on the goal of practice, but may include Cheyenne Canon, Stratton, Red Rocks, Palmer Park, Ute Valley, Pulpit Rock, Falcon Trail, Mt. Herman, Woodland Park, Canon City, etc. 
Overview of Cost : $1400 
What's included: 
9 pro-coach led practices, 3 supported race/competition days & applicable entry fees, Virtual Team Sponsorship Seminar, 1-on-1 "next-level" meeting, 5 month PEAK MTB group training plan, Full-time Experienced Professional MTB coaches, Connections to the next level of Team Director/Coaches.
What's NOT included:
Apparel for new athletes ($225 single kit, $300 for Gravity and XC), Travel, Food, Lodging at events
**All of our team events are dependent upon weather and course conditions.  We hold the right to change venues, adjust practices in case of inclement weather, etc.  If a practice or event is canceled, we will do our best to reschedule, but cannot guarantee any particular event or practice. 
What sets PEAK MTB apart & our story?
Experience, Expertise, Connections, Holistic Approach.  I have connections to both colleges and universities, being previous Collegiate & High School Cycling Director at USA Cycling , serving as Head Coach and Manager for the Rocky Mtn USA Cycling Talent ID/Athlete Development camps, and collaborating directly with many of the nationally recognized U23 teams and their Team Directors.  Whether you're seeking a U23 referral or  a college program,  those connections become possible and clear. We're conditioning  you to leave a better athlete and person that can tackle challenges in the real-world through sport development.  
Coaches and Directors of this team have actually worked & raced professionally extensively at this level.  I've both raced at the Varsity college level as a scholarship Varsity rider for both XC and Gravity disciplines at Lindsey Wilson College as well as co-founded a Collegiate Club that earned a collegiate national title at Murray State. I've worked as an Admissions counselor at Lindsey Wilson College as well gaining necessary experience for the student-athlete process.  I  have coached and directed at the international level obtaining both an individual and team General Classification yellow jersey at UCI stage race, coached hands on national champions in both endurance and gravity events and have had Junior and u23 athletes podium at nationals from a previous Junior program. 
Additional information
| | |
| --- | --- |
| Session Dates | Base March – May, Race May- July, Enduro – Base Supplemental, Enduro Race Supplemental, Try-outs |