Testing session, report and post-test consultation with coaching recommendations for $274.00
Metabolic testing takes the guess-work out of individualizing your training.
Sub-maximal incremental exercise test with a metabolic analysis sometimes known as a Metabolic Efficiency or Metabolic Crossover test
We identify;
training zones,
Fat Max,
Carb:Fat burn rate at all intensities,
Total calories burned at various intensities,
Metabolic crossover point,
ideal ratios of training modes,
muscle fiber typing,
breathing limitations,
strengths & limitations regarding of current of training status.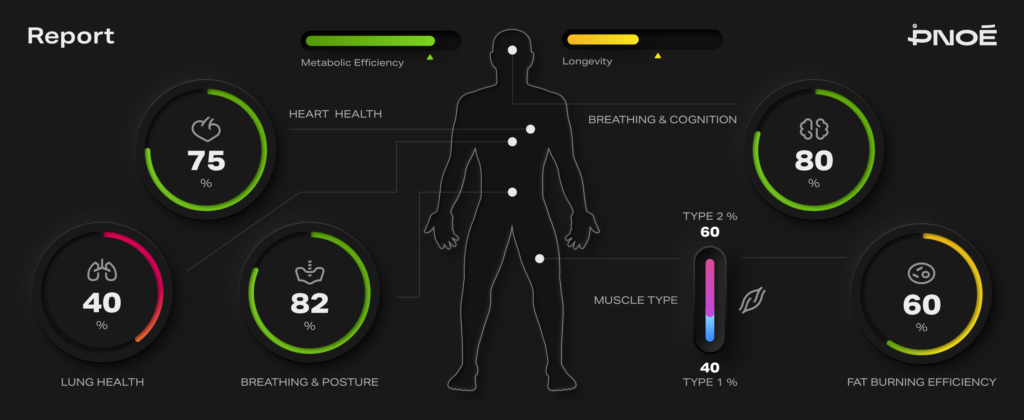 Out of stock
Description
Sub-Maximal incremental exercise test with a metabolic analysis & longer test stages allowing comparison between energy systems and metrics requiring homeostasis obtained from direct measurements of breathing frequency, volume, VO2, and VCO2.
This allows us to dial-in on:
FatMax
Fat burning range
Heart Rate, Power & Pace zones or ranges
Fat or Carbs utilization by intensity range
Validating Metabolic Efficiency (Crossover) Point
Total calories (expenditure) by intensity range
Establishing fatigue levels from duration or intensity
Validating Muscle fiber type Ratio (Type 1:Type II or if predominantly slow-twitch or fast-twitch)
Defining specific training, nutritional, and fueling prescriptions to your  submaximal workload
Eliminating rapid-onset testing limitations with ventilation, breathing, and Oxygen:CO2 exchange
Identifying areas of improvements or if sufficiently accomplished (I.e. if you've done enough Base work, too much Tempo (or gray zone), or need HIIT)
Usually best to perform in conjunction with a VO2max Fitness test.